Pilgrimage in the Era of Facebook
Thoughts and ideas for the modern pilgrim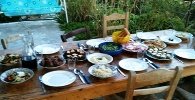 Travel Advisory
Up close and personal with an archeological dig--is that your idea of romance and adventure like in all the stories? Read how to do it at this blog post
Wherever you journey you will get the most from the experience by enjoying the local food and drink. Everything tastes better when you are happy and relaxed. Read more at Taste the Place, Greek Island Wine
Also we have a villa to rent in Aliki, Paros that includes olive oil and vegetables grown on the premises. Greek island villas
Featured Advertisers
Remote Workers in Demand -- Find Your Niche
Audible Audiobooks Special Offers From 99p
Try Amazon Prime 30-Day Free Trial

This is not an ad for KLM; it is a photo that I liked.

Wikipedia definition: A pilgrimage is a journey or search of moral or spiritual significance.

Depending upon each person's beliefs it can be of any length or duration. Here I will follow a progression from merely disabling Facebook through a three month journey along the famous Camino de Santiago. Pilgrimage in the more traditional sense, whether to Canterbury, Mecca or the Ganges River, emphasized prayer and religious ritual. The psychological key for both the traditional journey and in modern practice is introspection and reflection.

In our modern world it is not easy to set up suitable conditions for meditation. Most people like to get out into nature. For me nothing is better than a walk along the sea shore while a remote mountain path does not work because I become focused on getting from point A to point B rather than on the solitude of the surroundings. Most writers emphasize that mental stillness and quiet are necessary to look into our lives, our thoughts and feelings, to discover our true selves.

"Life isn't about finding yourself. Life is about creating yourself."

― George Bernard Shaw

To do this we must make a conscious and concerted effort to shut off the noise of everyday life. In this Facebook era that means disconnecting, unplugging, and all the other cliché's of turning away from the consumption of information and turning towards the creation of our own passion.

"We're born, we live for a brief instant, and we die. It's been happening for a long time. Technology is not changing it much – if at all."

—Steve Jobs

A yoga retreat associate of mine has written a book: The Examined Life by Bram Levinson. It is a

guide

to help each individual define their current life and then decide what they want their life to be and most importantly a guide for the steps in between. The book does this through a series of questions that force self reflection. In other words a perfect companion for a pilgrimage.

(Please use text link for delivery in Europe)

Obviously travel broadens your horizons by exposing you to different cultures than your familiar local one. Travel also forces you outside your comfort zone; forces you to confront different situations in diverse ways. In the best type of travel you meet and communicate with people who have the same human needs as you yet approach those needs in a fundamentally different way. Such situations can't help but cause you to assess your priorities and focus your attention on making positive changes.

Which brings us to the modern traveler's pilgrimage to such places as:

±

<![if !supportLists]> <![endif]>Machu Picchu, Peru, is high on many people's list of life-changing journeys even though it is to a site of the long dead and gone Incas.

±

Pilgrims' Way to Canterbury, England. All English literature students studied this in Chaucer's Canterbury Tales.

±

<![if !supportLists]> <![endif]>Croagh Patrick, near Westport, Ireland. For those of us who love Ireland

±

Camino Santiago. I know a person who has travelled this route several times and has found it so valuable that this year is going to extend her journey by starting in Prague and walking across Germany, Switzerland and France before reaching Santiago De Compostela in Spain. We can look forward to reading her book that she is planning on writing about the trip.

Her current book:

Pilgrim Tips & Packing List Camino de Santiago.
Most of us are not interested in walking over 2,000 miles for an opportunity to contemplate our inner selves or even to enhance our relationship with God and fellow mankind. Our choices of effective pilgrimages will vary. Please comment below on what journey or search has been significant for you.
By Email, please. Then I will post to this page. Cheers

Croagh Patrick from a distance
More about how to Live Long and Prosper
More inspirational quotes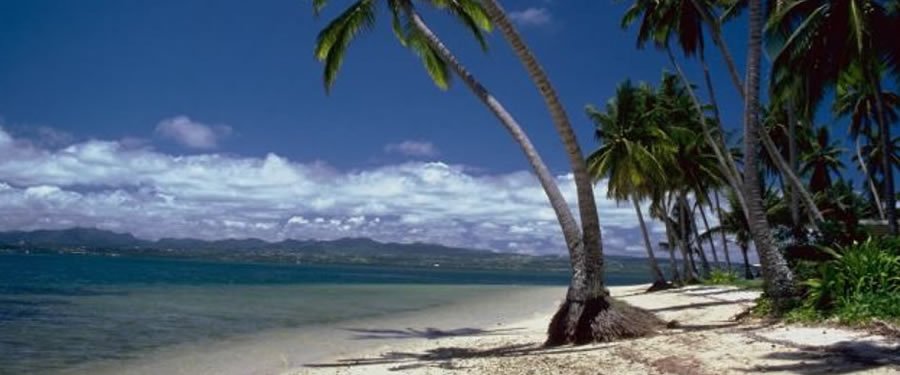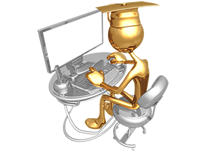 Our experience will enhance your experience!